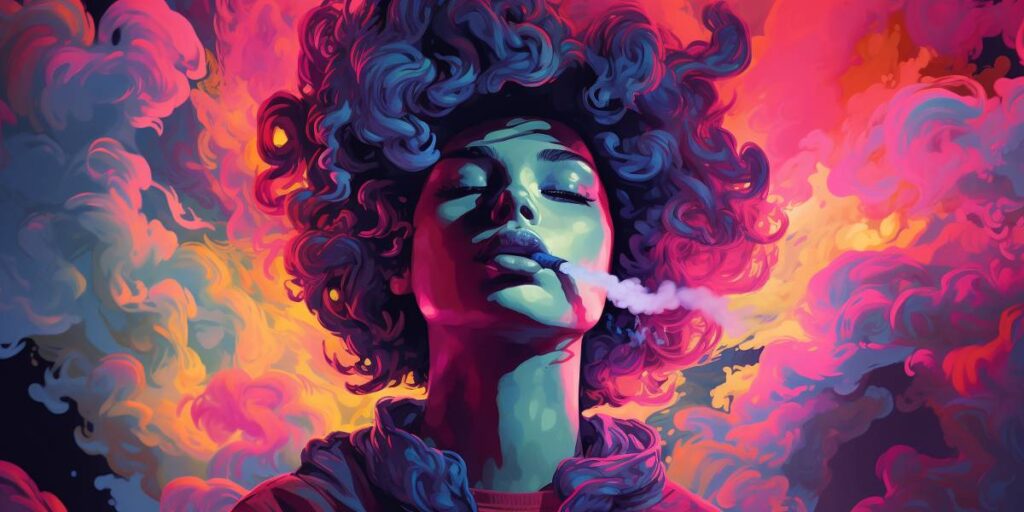 As the popularity of vaping continues to rise, it's not surprising that many individuals are considering trying it for the first time. Whether you're looking to transition away from traditional cigarettes, curious about the variety of flavors, or simply interested in the social aspect of vaping, entering the world of vaping can be both exciting and slightly daunting. This article is your comprehensive guide to 'How to Vape for the First Time,' providing a detailed breakdown of everything you need to know. From understanding the basics of vaping to learning the best first time vaping tips, this guide is designed to make your first-time vaping experience smooth and enjoyable. Let's embark on this journey together.
Understanding the Basics: An Overview of Vaping
Before we delve into the details of how to vape for the first time, it's essential to understand the basics. Vaping refers to the inhalation and exhalation of the aerosol, also known as vapor, generated by an e-cigarette or a similar device. It's an alternative to smoking that's seen a significant rise in popularity in recent years.
E-cigarettes or vape pens don't burn tobacco like traditional cigarettes; instead, they use heat to vaporize a liquid or solid substance, usually containing nicotine, into an inhalable form. Some people use these devices to quit smoking or as a less harmful alternative, while others find enjoyment in the vast array of e-liquid flavors and the social aspect of vaping. Understanding the basic principles of vaping is crucial for anyone looking to try vaping for the first time.
Is It Hard to Vape for the First Time?
Vaping for the first time can seem daunting, but it doesn't have to be difficult. While there are numerous options and a fair amount of jargon to navigate in the vaping world, the actual act of vaping can be relatively simple once you understand the basics.
Choosing a beginner-friendly device like a vape pen or a pod system can significantly ease your transition into vaping. These devices often come with straightforward instructions and are designed for easy use, which is ideal for first-time vapers. You will also need to select an e-liquid that suits your flavor and nicotine strength preferences.
The actual act of vaping can feel different from smoking a traditional cigarette. It typically involves slower and longer draws and might cause a mild cough in the beginning. Still, this is a normal part of the transition and tends to dissipate as you become accustomed to the process.
Ultimately, while there may be some learning involved when vaping for the first time, with a bit of patience and practice, it doesn't have to be a hard process. It's about finding the right device and e-liquid that suits your preferences and adjusting your vaping technique over time.
Step-by-Step Guide for First-Time Vapers
If you're wondering what happens when you vape for the first time, remember that everyone's experience is different. It might feel strange initially, but as you become more familiar with the process, it will become more enjoyable and comfortable.
Choosing the Right Vaping Device
The first step in your first time vaping journey is selecting the right vaping device. Various models range from simple pod systems, ideal for beginners, to complex and powerful mod setups preferred by experienced vapers. As a beginner, starting with an easy-to-use system such as a vape pen or pod system is best. These devices are straightforward to operate and maintain, perfect for those looking to learn how to smoke a vape pen for the first time.
Selecting the Perfect E-liquid
The e-liquid, also known as vape juice, is a substance that is heated into vapor. It comes in a plethora of flavors, from classic tobacco and menthol to exotic fruits, desserts, and even cocktail flavors. As a first-time vaper, you might want to start with familiar flavors before exploring the more adventurous options. Nicotine strength is another important factor to consider. If you're transitioning from smoking, you might want to start with a higher strength to satisfy your cravings and gradually reduce the strength over time.
Assembling and Preparing Your Vape
Once you've selected your device and e-liquid, it's time to assemble and prepare your vape. Start by reading the device manual carefully. Understanding your device's parts and functions can greatly improve your first-time vaping experience. Charging your device, filling it with e-liquid, and priming the coil are all crucial steps to ensure your vape functions correctly.
Vaping Etiquette and Safety Tips
Vaping etiquette and safety are vital aspects of the vaping experience. Always respect those around you when vaping. Some people may be uncomfortable with vapor, so try to vape in designated areas where it's socially acceptable. In terms of safety, never leave your device charging unattended, avoid overheating, and store your e-liquids out of children's reach.
Common Mistakes to Avoid
A successful first-time vaping experience involves avoiding common mistakes that can lead to dissatisfaction or even damage your device. One typical mistake is not priming the coil, which can cause a burnt taste. Also, inhaling too hard or fast might lead to coughing or an unpleasant experience. Lastly, neglecting device maintenance can lead to sub-optimal performance or device malfunctions.
How to Use a Disposable Vape Pen for the First Time?
Using a disposable vape pen for the first time can be a straightforward and convenient way to start your vaping journey. As the name suggests, these pens are designed for one-time use and can be discarded once the e-liquid or battery has run out.
Before you start, check the package for specific instructions for your particular model. Some disposable vape pens require activation by inhaling, while others might have a switch or button to start the device.
To begin vaping, bring the mouthpiece to your lips and take a slow, gentle draw. This isn't like smoking a traditional cigarette; inhale the vapor into your mouth and breathe it into your lungs. Avoid strong and rapid inhales, as this can cause coughing.
The vape pen will produce vapor as you draw on the mouthpiece. After you've inhaled, exhale the vapor slowly. It's advised to take a few small puffs and gradually adjust to the experience.
Remember, a disposable vape pen doesn't need to be refilled or recharged, making it an easy and hassle-free option for first-time vapers. When the vape pen stops producing vapor or the flavor becomes unpleasant, it's time to dispose of it responsibly and start with a new one.
Understanding how to vape for the first time can feel overwhelming, with many choices and steps involved. Yet, by taking the time to understand the basics, choose the right device and e-liquid, properly assemble your vape, and follow vaping etiquette and safety guidelines, you can enjoy a successful and enjoyable vaping experience. Remember to avoid common mistakes and, most importantly, enjoy your journey into the world of vaping. As you gain more experience, you'll find your perfect setup and understand why vaping has become a popular pastime for so many.